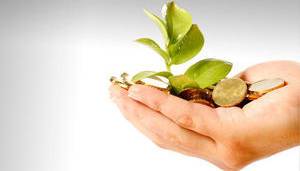 Energy savings
Reducing your energy bill without sacrificing on your comfort
HEATING ACCOUNTS FOR 70% OF YOUR ENERGY BILL
Warm water, a mild and healthy air, all at the right temperature, it is essential for the well-being of the entire family, but it is getting more and more expensive … Atlantic understands it and puts all his energy into designing and manufacturing innovative solutions to help you reduce your energy bills without sacrificing comfort.
ISOLATE YOUR HOUSING
Combining thermal comfort with energy savings is firstly possible to achieve through a good building insulation, to retain heat in winter and keep the home cool in the summer. Appropriate insulation can reduce by half your energy consumption. In case of doubt, you can refer to an energy audit that will help review the insulation efficiency of your home and assess the costs and priorities of work to be undertaken, if needed.
Additionally, there are few tricks that can help you retain heat in your home. For example closing the shutters at night will help you achieve 30 to 50% savings in heating. Also, it is recommended to isolate hot water pipes circulating outside heated volumes (basement, garage …) to avoid heat loss.
HEAT JUST ENOUGH AT THE RIGHT TIME
From thermostats, programming to smart control, Atlantic technologies are increasingly numerous and precise, adapting your consumption according to your lifestyles. These adapt the room temperature, automatically or according to a schedule, through its daily use (presence, time of day, season … etc), to match your expected level of comfort at all time.
RENOVATE YOUR INSTALLATION
Choose a last generation water heater
The new generation water heaters can save up to 20% on water heating bills. Most technological models such as heat pump water heaters use free calories within the air to heat the water through a heat pump.
Energy savings can also be achieved through smart control technology programming hot water heating according to the real needs of the household, or through the visualization of the remaining hot water available and the holiday mode.
THINK OF RENEWABLE ENERGY
Renewable energy solutions can easily replace your existing installation allowing you to achieve high energy savings. You can choose to replace your boiler by a heat pump and your traditional water heater by a solar or heat pump water heater. Atlantic provides cutting-edge products that will both reduce your energy bill and warranty your comfort.
Replace your first generation heating panel by a smart one.
Thanks to their smart functions (opening detector and closing windows, presence detector, consumption indicator …), electrical radiators can achieve up to 45% savings! Then make your choice based on your life rhythm and the panel heater aesthetics most appealing to you.
PROPERLY MAINTAIN YOUR HEATING SYSTEM
Proper maintenance of the heating installation allows reducing up to 12% of the heating costs. This also preserves you entire installation and make it last longer.
Atlantic offers a large portfolio of both commited to your comfort and energy savings.